Lisa Jacobson, President


Lisa Jacobson serves as the President of the Business Council for Sustainable Energy (BCSE) and manages the day-to-day operations of the organization. Ms. Jacobson has advised states and federal policymakers on energy, tax, air quality and climate change issues.  She  is a member of the Department of Energy's State Energy Efficiency steering committee.  Ms. Jacobson has testified before Congress and has represented clean energy industries before the United Nations Framework Convention on Climate Change. Prior to her position with the BCSE, Ms. Jacobson was a legislative aide to the U.S. Congress; received a Masters in International Relations from the London School of Economics and Political Science; and a Bachelors degree in Political Science from the University of Vermont.
Ruth McCormick, Director, Federal and State Affairs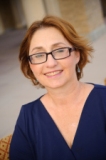 Ruth McCormick is the Director of Federal and State Affairs for the Business Council for Sustainable Energy (BCSE), representing the Council's clean energy industries on a wide range of state and federal issues including tax policy, and energy and environmental policy. In her role with the BCSE she manages the coalition's outreach and advocacy before the United States Congress and federal agencies, as well as outreach to state utility commissions, energy offices and other state officials.  Ms. McCormick has over twenty-five years of experience in energy and environmental policy development. Prior to joining the Council Ms. McCormick represented the Western Regional Council, a coalition of businesses in the Western United States, and served as a press secretary, legislative assistant and legislative director for House Energy and Commerce Committee member Congressman Howard Nielson (R-UT), serving as a key policy advisor during consideration of the Clean Air Act Amendments of 1990. She is a graduate of the University of Utah.
Laura Tierney, Director, International Programs


Laura Tierney is the Director of International Programs for the Business Council for Sustainable Energy (BCSE) and also manages the Council's external communications.  Ms. Tierney holds a Masters of International Environmental Policy and China from the Graduate School of International Relations and Pacific Studies (IR/PS) at the University of California, San Diego; and an undergraduate degree in Asian Studies from Georgetown University's Edmund A. Walsh School of Foreign Service. She is conversationally proficient in Mandarin Chinese, and has done development work in Mexico, the Philippines and China.
Zoe Berkery, Manager, Federal Policy


Zoe Berkery is the Manager of Federal Policy for the Business Council for Sustainable Energy (BCSE), and also  supports all communications for the organization.  Ms. Berkery holds dual Bachelor Degrees in Environmental Policy and International Studies from the University of Michigan – Ann Arbor where she graduated with honors.  Prior to her position with the BCSE, Ms. Berkery interned with the White House Council on Environmental Quality (CEQ) with the Office of the Federal Environmental Executive.  She lived and studied for a brief period in Dakar, Senegal and is conversationally proficient in French.  Ms. Berkery has previously worked as legal clerk for a law firm in Chicago, and as a Communities and Markets intern with Forest Trends in Washington, DC.