# A B C D E F G H I J K L M N O P Q R S T U V W X Y Z
To view a complete list of BCSE Members.
Hazelwood, MO
Aclara Technologies LLC is leader of advanced metering technologies as well as a world-class supplier of smart infrastructure solutions (SIS) to water, gas, and electric utilities globally. Over 500 utilities in nine countries rely on proven Aclara solutions to connect with their customers.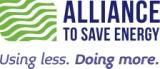 Washington, DC
Founded in 1977, the Alliance to Save Energy is a nonprofit, bipartisan alliance of business, government, environmental and consumer leaders advocating for enhanced energy efficiency across all sectors of the economy. Our mission is to promote energy efficiency worldwide to achieve a healthier economy, a cleaner environment and energy security.
Framingham, MA
Founded in 2000, Ameresco, Inc. (NYSE:AMRC) is a leading independent provider of comprehensive services, energy efficiency, infrastructure upgrades, asset sustainability and renewable energy solutions for businesses and organizations throughout North America and Europe. Ameresco's sustainability services include upgrades to a facility's energy infrastructure and the development, construction and operation of renewable energy plants. Ameresco has successfully completed energy saving, environmentally responsible projects with Federal, state and local governments, healthcare and educational institutions, housing authorities, and commercial and industrial customers. With its corporate headquarters in Framingham, MA, Ameresco has more than 1,000 employees providing local expertise in the United States, Canada, and the United Kingdom.
Washington, DC
The American Biogas Council is the only national trade association representing the entire biogas industry in the U.S. The ABC represents over 200 companies covering the entire biogas supply chain who are dedicated to maximizing the production and use of biogas from organic waste. Find us online at www.AmericanBiogasCouncil.org, Twitter @ambiogascouncil, LinkedIn in the American Biogas Council group and on our YouTube channel.

Washington, DC
The American Gas Association, founded in 1918, represents more than 200 local energy companies that deliver clean natural gas throughout the United States.  There are more than 73 million residential, commercial and industrial natural gas customers in the U.S., of which 95 percent — more than 69 million customers — receive their gas from AGA members. AGA is an advocate for natural gas utility companies and their customers and provides a broad range of programs and services for member natural gas pipelines, marketers, gatherers, international natural gas companies and industry associates. Today, natural gas meets more than one-fourth of the United States' energy needs.
Twitter / Facebook / LinkedIn / Instagram

Washington, DC
AWEA is the national trade association of the U.S. wind energy industry. We represent 1,000 member companies and over 100,000 jobs in the U.S. economy, serving as a powerful voice for how wind works for America. Members include global leaders in wind power and energy development, turbine manufacturing, and component and service suppliers. They gather each year at the Western Hemisphere's largest wind power trade show, the AWEA WINDPOWER Conference & Exhibition, next in Anaheim, California, May 22-26, 2017. Find information about wind energy on the AWEA website and gain insight into industry issues on AWEA's blog, Into the Wind.
Washington, DC
AnnDyl is a one-stop policy analysis, advocacy and business marketing shop, providing expertise to help clients meet their public policy and strategic goals. AnnDyl's connection to the clean energy community and policy experience in federal energy and environmental issues provides clients with focused and quality representation, advocacy, and outreach assistance.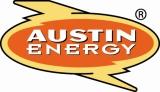 Austin, TX
Austin Energy is the nation's third largest municipally owned public power utility, serving 461,000 customers and a population of 1.4 million in Austin and Travis County, Texas. The Utility operates a diverse generation portfolio that includes nuclear, coal, natural gas and renewables, with annual revenues in excess of $1.3 billion. Austin Energy electric rates are among the lowest in the state and base electric rates were reduced in 2017.
Austin Energy is the largest seller of renewable energy among community-owned power companies and is nationally recognized for energy efficiency programs, which are viewed as some of the most progressive and comprehensive in the nation. This includes the nation's first Green Building program to establish a rating system. The Utility is also a recognized leader in the deployment of renewable resources. Austin Energy sells enough renewable power into the grid to offset 31 percent of electric consumption and is moving to 55 percent offset by 2025, under goals established by the Austin City Council.

Portland, ME
The Biomass Power Association is the nation's leading organization working to expand and advance the use of clean, renewable biomass power. BPA represents 80 biomass power plants in 20 states across the U.S. Currently, the biomass power industry reduces carbon emissions by more than 30 million tons each year and provides 14,000 jobs nationwide, many of which are in rural areas.
Sunnyvale, CA
Bloom Energy deploys a revolutionary on-site primary power generation system called a Bloom Energy Server based on proprietary fuel cell technology that provides a more reliable, cleaner and cost effective alternative to conventional grid power. This solution is designed to help businesses become more resilient and protect their critical operations.
San Jose, CA
Calpine Corporation is helping meet the needs of an economy that demands more and cleaner sources of electricity. Founded in 1984, Calpine is a major North American power company, capable of delivering nearly 24,000 megawatts of clean, reliable and fuel-efficient electricity to customers and communities in 18 U.S. states. The company owns, leases and operates low-carbon, natural gas-fired and renewable geothermal power plants.
Morristown, NJ
Covanta Energy Corporation is an internationally recognized owner and operator of Energy-from-Waste and renewable energy projects and a recipient of the Energy Innovator Award from the U.S. Department of Energy's Office of Energy Efficiency and Renewable Energy. Covanta's 44 Energy-from-Waste facilities provide communities with an environmentally sound solution to their solid waste disposal needs by using that municipal solid waste to generate clean, renewable energy. Annually, Covanta's modern Energy-from-Waste facilities safely and securely convert approximately 20 million tons of waste into 9 million megawatt hours of clean renewable electricity and approximately 9 billion pounds of steam that are sold to a variety of industries.
South Windsor, CT
Doosan Fuel Cell America, Inc. is a new fuel cell company founded on the strength of the people and technology developed at United Technologies over the past fifty years. In July 2014, Doosan Corporation acquired the assets of ClearEdge Power (formerly UTC Power). Doosan Fuel Cell America, Inc. is a global leader in providing clean, continuous-duty, cost-competitive stationary fuel cell energy systems. Our PureCell® systems operate 24/7 with high efficiency and ultra-low emissions, allowing our customers to generate their own electricity and heat onsite while reducing their utility expenses and environmental emissions. With over 11 million fleet operating hours, PureCell® systems have demonstrated unparalleled durability and reliability.
Doosan Fuel Cell America, Inc. is a subsidiary of Doosan Corporation (headquartered in Seoul), a global leader in infrastructure support and power generation equipment with annual revenues exceeding $21 billion. Doosan Group companies include Bobcat Company (construction equipment), Doosan Skoda Power (steam turbines), and Doosan Babcock (engineering and services). Doosan employs over 3000 people in the United States, and 43,000 people in 38 countries worldwide.

Andover, MA
Enel Green Power North America, Inc. (EGP-NA), part of the Renewable Energies division of the Enel Group, is a leading owner and operator of renewable energy plants in North America with projects operating and under development in 23 U.S. states and two Canadian provinces. EGP-NA operates over 100 plants with a managed capacity exceeding 2.8 GW powered by renewable hydropower, wind, geothermal, and solar energy.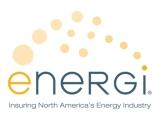 Peabody, Massachusetts
Energi is a Peabody, Massachusetts-based industrial reinsurance company that provides specialized insurance and risk management products to targeted market segments of the North American energy industry. The core programs include fuel distribution, fuel transport, energy construction, agricultural cooperatives, renewable energy, utilities and oil & gas exploration. Energi also has products that deliver protections for alternative energy and energy efficiency projects. Founded in 2005 by insurance professionals and energy industry leaders, Energi is licensed in all 50 states.
Arlington, VA
The Energy Recovery Council (ERC) is the national trade association representing companies and local governments engaged in the waste-to-energy sector. There are 77 waste-to-energy (WTE) facilities in the United States, which produce clean, renewable energy from municipal solid waste in specially designed power plants. America's waste-to-energy plants have a baseload electric generation capacity of more than 2,700 megawatts. These important facilities process nearly thirty million tons of trash per year, enabling them to send more than 14 million megawatt hours of electricity to the grid, as well as export steam to local users. In addition, waste-to-energy facilities recover and recycle more than 700,000 tons of metals per year.

Washington, DC
The Energy Storage Association (ESA) is the trade association for the energy storage industry and the leading voice for companies that develop and deploy the energy storage technologies we rely on every day. ESA's mission is to promote, develop and commercialize competitive and reliable energy storage systems for use by electricity suppliers and their customers. With more than 180 member organizations, ESA members represent a diverse group of entities, including electric utilities, energy service companies, independent power producers, technology developers deploying advanced batteries, flywheels, compressed air energy storage, thermal storage, pumped hydropower, supercapacitors, and component suppliers, such as power conversion systems.

Boston, MA
EnerNOC is transforming the way the world uses energy. The company helps commercial, institutional and industrial organizations use energy more intelligently, pay less for it, and generate cash flow that benefits the bottom line. EnerNOC's technology-enabled energy management solutions help meet the needs of utilities/grid operators that deliver energy and are responsible for maintaining the real-time balance between supply and demand. EnerNOC brings proven expertise and innovative ideas to both groups through a full suite of energy management solutions including demand response, energy efficiency, energy procurement, and carbon management.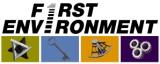 Boonton, NJ
First Environment is an environmental engineering and consulting firm headquartered in New Jersey that has been providing cutting edge environmental solutions since 1987. Under the leadership of Tod Delaney – a retired U.S. Army Veteran – the firm has earned a reputation for solving and mediating complex environmental challenges facing federal and municipal agencies, public entities, and private organizations. First Environment supports the continued improvement of environmental performance and management of our clients through our various service areas, including regulatory compliance support and auditing, management system design, site investigation and remediation, litigation support, broad-scale sustainability and climate change adaptation planning, greenhouse gas management, and alternative fuel evaluation.  First Environment is a certified Service-Disabled Veteran-Owned Small Business (SDVOSB), certified Small Business, and ANSI-accredited greenhouse gas verification body. The firm has also held a GSA schedule since 2005.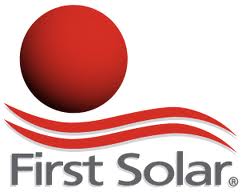 Tempe, AZ
First Solar is the largest manufacturer of thin film solar modules, having expanded manufacturing capacity to an annualized run rate of 59.6MW per line in the 3rd quarter of 2010. By enabling clean, renewable electricity at lower costs, First Solar is providing a sustainable alternative to conventional energy sources. This goal has driven First Solar to become one of the fastest growing manufacturers of solar modules in the world. FS Series 3 PV Modules represent the latest advancements in solar module technology, and are rapidly driving down the cost of solar electricity to rates comparable with traditional fossil fuel-based energy sources.

Danbury, CT
Direct FuelCell® power plants are generating ultra-clean, efficient and reliable power on three continents, affordably providing continuous distributed power generation to a variety of industries including utilities, commercial and municipal customers.  The Company's power plants have generated billions of kilowatt hours of ultra-clean power using a wide variety of fuels including renewable biogas from wastewater treatment and food processing, as well as clean natural gas.

Washington, DC
The Fuel Cell and Hydrogen Energy Association (FCHEA) is the trade association for the fuel cell and hydrogen energy industry, and is dedicated to the commercialization of fuel cells and hydrogen energy technologies. Fuel cells and hydrogen energy technologies deliver clean, reliable power to leading edge corporate, academic and public sector users, and FCHEA members are helping to transform the our energy future. FCHEA represents the full global supply chain, including universities, government laboratories and agencies, trade associations, fuel cell materials, components and systems manufacturers, hydrogen producers and fuel distributors, utilities and other end users.

Des Plaines, IL
The Gas Technology Institute (GTI) is a leading research and development organization serving the natural gas and energy industry. GTI is dedicated to meeting the nation's energy and environmental challenges by developing technology-based solutions for consumers, industry, and government. GTI's R&D is focused on increasing energy supply, enhancing energy delivery and improving emissions and energy efficiency of the industrial, commercial and residential sectors. GTI is also a leading education and training organization in the areas of engineering, LNG and energy management.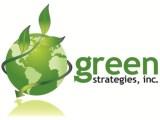 Washington, DC
Green Strategies provides business consulting, federal government relations & representation, and strategies for maximizing business opportunities in the areas of energy and environmental markets and policy. Clients include corporations, entrepreneurs, investors, associations, foundations, individuals, and non-profit organizations.
Davidson, NC
Ingersoll Rand (NYSE:IR) advances the quality of life by creating comfortable, sustainable and efficient environments. Our people and our family of brands — including Club Car®, Ingersoll Rand®, Thermo King® and Trane® — work together to enhance the quality and comfort of air in homes and buildings; transport and protect food and perishables; and increase industrial productivity and efficiency. We are a $13 billion global business committed to a world of sustainable progress and enduring results. 

Washington, DC
The Interstate Natural Gas Association of America (INGAA) is a trade organization that advocates regulatory and legislative positions of importance to the natural gas pipeline industry in North America. INGAA represents virtually all of the interstate natural gas transmission pipeline companies operating in the U.S., as well as comparable companies in Canada and Mexico. Its members transport over 95 percent of the nation's natural gas through a network of 200,000 miles of pipelines.

Milwaukee, WI
Johnson Controls is a global leader in automotive experience, building efficiency and power solutions. The company provides innovative automotive interiors that help make driving more comfortable, safe and enjoyable. For buildings, it offers products and services that optimize energy use and improve comfort and security. Johnson Controls also provides batteries for automobiles and hybrid-electric vehicles, along with systems engineering and service expertise.
Schiller Park, IL
Jupiter Oxygen Corporation is an Illinois based energy-technology company, which has pioneered and patented numerous combustion processes, utilizing Oxy-Fuel Technology. Jupiter's Oxy-Fuel Technology uses oxygen instead of air in industrial melting furnaces. This allows for more efficient, environmentally compliant operations.

Shelbyville, IN
As part of the Knauf Group, Knauf Insulation represents one of the most respected and progressive names in insulation worldwide. With manufacturing operations in Europe, Russia, UK in addition to the USA, annual sales revenue is in excess of $1.5 billion. The company is the fastest growing insulation manufacturer in the world with a wide range of insulation products to meet the growing demand for energy efficiency and acoustic performance in new and existing homes, commercial buildings and industrial applications. Products include glasswool, rock mineral wool, expanded polystyrene and extruded polystyrene. Knauf Insulation is committed to sustainable development and conservation of the environment manufacturing its products from recycled materials.
Lexington, MA
The Low Impact Hydropower Institute (LIHI) is a non-profit organization dedicated to improving river habitats affected by hydropower through a voluntary certification program. LIHI's certification criteria ensure protection of healthy ecosystems and enable low-impact hydropower facilities to access state and national renewable energy markets.
Waltham, MA
National Grid (LSE: NG; NYSE: NGG) is an electricity and natural gas delivery company that connects nearly 7 million customers to vital energy sources through its networks in New York, Massachusetts and Rhode Island. It is the largest distributor of natural gas in the Northeast.National Grid also operates the systems that deliver gas and electricity across Great Britain.
Through its U.S. Connect21 strategy, National Grid is transforming its electricity and natural gas networks to support the 21st century digital economy with smarter, cleaner, and more resilient energy solutions. Connect21 is vital to their communities' long-term economic and environmental health and aligns with regulatory initiatives in New York (REV: Reforming the Energy Vision) and Massachusetts (Grid Modernization.)
 Twitter / Facebook / YouTube / Instagram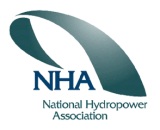 Washington, DC
The National Hydropower Association (NHA) is a non-profit national association dedicated to advancing the interests of the hydropower industry. NHA seeks to secure hydropower's place as a climate-friendly, renewable and reliable energy source that serves national environmental and energy policy objectives.

Washington, DC
National Propane Gas Association (NPGA) is the national trade association of the propane industry. NPGA represents approximately 3,000 companies, including producers, wholesalers, transporters, and retailers of propane gas as well as the manufacturers and distributors of associated propane equipment and appliances. 50 million Americans choose propane as their energy source. Propane is a clean-burning, efficient and climate-friendly alternative fuel that is available now.
Palo Alto, CA
Nest's mission is to create a home that's thoughtful – one that takes care of itself and the people inside it. The company focuses on simple, beautiful and delightful hardware, software and services. Nest products are sold in the U.S., U.K., Canada, France, Belgium, Ireland and the Netherlands and are installed in more than 190 countries. The Nest Learning Thermostat has helped save approximately four billion kWh of energy to date. Through the Works with Nest program, third-party products can securely connect with Nest devices to make homes safer, more energy efficient, and more aware.
Alexandria, VA
The North American Insulation Manufacturers Association (NAIMA) is the association for North American manufacturers of fiber glass, rock wool, and slag wool insulation products. Its role is to promote energy efficiency and environmental preservation through the use of fiber glass, rock wool, and slag wool insulation, and to encourage the safe production and use of these materials.

San Francisco, CA
PG&E Corporation is an energy-based holding company headquartered in San Francisco and is the parent company of Pacific Gas and Electric Company. PG&E Corporation was incorporated in California in 1905 and is one of the largest combination natural gas and electric utilities in the U.S. There are approximately 20,000 employees who carry out Pacific Gas and Electric Company's primary business—the transmission and delivery of energy. The company provides natural gas and electric service to approximately 15 million people throughout a 70,000-square-mile service area in northern and central California.
Somerset, NJ
Philips Lighting (Euronext Amsterdam ticker: LIGHT), a global leader in lighting products, systems and services, delivers innovations that unlock business value, providing rich user experiences that help improve lives. Serving professional and consumer markets, we lead the industry in leveraging the Internet of Things to transform homes, buildings and urban spaces. With 2015 sales of EUR 7.5 billion, we have approximately 34,000 employees in over 70 countries. News from Philips Lighting is located here.

Latham, NY
Plug Power Inc. develops, manufactures, integrates, and services fuel cell solutions, providing clean, reliable energy for customers around the world. Plug Power is a leader in this industry and has installed more than 1,000 fuel cell systems worldwide with its commercial products for material handling, prime and backup power applications.
Bethesda, MD
The Polyisocyanurate Insulation Manufacturers Association (PIMA) is the national trade association that advances the use of polyisocyanurate (polyiso) insulation and is one of the foremost advocates for energy efficient practices and policies in the country. Polyiso is one of the nation's most widely used and cost-effective insulation products and has been recognized by the U.S. Environmental Protection Agency as an important product in sustainable construction.
San Diego, CA
Qualcomm's technologies powered the smartphone revolution and connected billions of people.  We pioneered 3G and 4G – and now, we are leading the way to 5G and a new era of intelligent, connected devices. Our products are revolutionizing industries including automotive, computing, IoT and healthcare, and are allowing millions of devices to connect with each other in ways never before imagined.  Qualcomm Incorporated includes our licensing business, QTL, and the vast majority of our patent portfolio. Qualcomm Technologies, Inc., a subsidiary of Qualcomm Incorporated, operates, along with its subsidiaries, all of our engineering, research and development functions, and all of our products and services businesses, including our semiconductor business, QCT, and our mobile, automotive, computing, IoT and healthcare businesses.

Resource Mobilization Advisors
Washington, DC
Resource Mobilization Advisors (RMA) is an international consulting firm dedicated to facilitating private sector financing of local infrastructure and green energy projects in emerging markets.  RMA advisors, including bond counsel, financial advisors and investment bankers, have represented investors and local governments in hundreds of capital markets transactions valued at over $1 billion in the last three years.  RMA has developed infrastructure financing programs for private sector clients, the World Bank, Inter-American Development Bank, the Global Environment Facility, Asian Development Bank, JICA, and USAID. This experience allows RMA to develop financing programs and project structures that successfully balance the needs of investors with the concerns of local borrowers.

Sacramento, CA
The Sacramento Municipal Utility District (SMUD) is the sixth largest publicly community-owned utility in the country in terms of customers. For more than 65 years, SMUD has provided Sacramento County with a reliable source of electricity at competitive rates that are consistently lower than investor-owned utilities in the state. They are also a pioneer of clean energy consumer programs. SMUD was one of the first public utilities to offer customers the option of purchasing green energy electricity to use in their homes and businesses.
Andover, MA
Schneider Electric is the global specialist in energy management and automation. With revenues of €25 billion in FY2014, Schneider Electric's 170,000 employees serve customers in more than 100 countries, helping them manage their energy and process in ways that are safe, reliable, efficient and sustainable. From the simplest of switches to complex operational systems, our technology, software and services improve the way its customers manage and automate their operations. Schneider Electric's connected technologies will reshape industries, transform cities and enrich lives. At Schneider Electric, this is called Life Is On.

San Diego, CA
Sempra Energy was created in 1998 by the merger two long-established, and highly respected utilities. Sempra Energy serves the largest customer base of any energy utility in the United States. With 14,000 employees worldwide, the Sempra Energy company develops energy infrastructure, operates utilities, and provides related products and services to more than 29 million consumers around the world.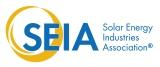 Washington, DC
The Solar Energy Industries Association (SEIA) is the national trade association of the solar energy industry. Members include manufacturers, dealers, distributors, contractors, installers, architects, consultants, and marketers. SEIA primary work is to expand the use of solar technologies in the global marketplace.

San Diego, CA
Solar Turbines, a subsidiary of Caterpillar Inc, produces the world's most widely used family of highly efficient and reliable industrial gas turbines. Their gas turbine products range from 1-22 MW (1500-30,000hp). More than 15,000 Solar gas turbines are installed around the world for use in power generation, natural gas compression, and pumping applications.

Washington, DC
The Stella Group, Ltd is a strategic technology optimization firm integrating technologies and blending financing for biofuels & biopower, energy efficiency, energy storage, fuel cells, geothermal, freeflow hydropower and marine energy (tidal, wave), solar thermal and electric, and wind energy.

Hartford, Connecticut
United Technologies (UTC) provides a broad range of high-technology products to the global aerospace and building systems industries, employing more than 218,000 people globally with 85,000 employees in the United States. Our commercial businesses are UTC Buildings and Industrial Systems, which includes Carrier heating, air conditioning and refrigeration systems, Otis Elevator and fire safety and security systems from brands such as Kidde and Chubb. Our aerospace businesses are Sikorsky aircraft, Pratt & Whitney aircraft engines and UTC Aerospace Systems, which includes aircraft, power, controls and sensing systems. The company also operates a research organization that pursues technologies for improving the performance, energy efficiency and cost of UTC products and processes.
Washington, DC
The U.S. Green Building Council (USGBC) is committed to transforming the way buildings are designed, constructed and operated through LEED — the top third-party verification system for sustainable structures around the world. Every day USGBC helps to advance spaces that are better for the environment and healthier to live, work and play in. Through its community network, continuous collaboration with industry experts, market research publications and LEED professional credentials, USGBC remains a key driving force in the green building sector.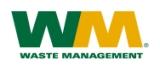 Houston, TX
Waste Management is the leading provider of comprehensive waste management services in North America. Through its subsidiaries, the company provides collection, transfer, recycling and resource recovery, and disposal services. It is the largest recycler in North America and a leading developer of waste-to-energy and landfill gas-to-energy facilities in the United States and also manages the industry's largest fleet of alternative fueled vehicles, including over 2,000 trucks that run on compressed natural gas. The company's customers include residential, commercial, industrial, and municipal customers throughout North America.

Arlington, VA
Winrock International is a nonprofit organization that works with people in the United States and around the world to increase economic opportunity, sustain natural resources, and protect the environment. Winrock matches innovative approaches in agriculture, natural resources management, clean energy, and leadership development with the unique needs of its partners.